Colt Wagon, Hatchback, Sedan & Coupe Body Styles
Over the 23 year production run of the Dodge Colt, it was made available in 6 different configurations. This included a two door coupe, four door sedan, three and five door hatchback, five door station wagon and 3 door van. No one body style was offered continuously throughout the life of the Dodge Colt. The following is the body styles sorted by popularity.
Wagon
Hatchback
Sedan
Coupe
Van
Described below is each body style along with accompanying period photography courtesy of different online resources. Also detailed are the years each body style was available. The only body style not outlined below is the three door van, which had a short run during the seventh generation for only one model year.
Dodge Colt Coupe
The Dodge Colt Coupe was available during the first, second and third generation (1971 - 1979) continuously. During the fourth, fifth and sixth generations (1978 - 1992) it was replaced by the 3-door hatchback only to return in the seventh generation in 1993. This makes the coupe model iconic with the classic 70s colts along with the more modern version. The 2 door coupe was featured in much of Dodge's initial advertising.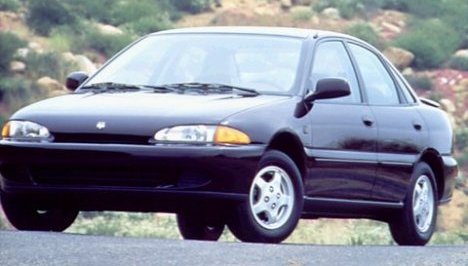 Dodge Colt Sedan
Like the Coupe, the Dodge Colt Sedan was available during the 1st, 2nd and 3rd generations consecutively. It was also available during the 5th, 6th and 7th generations as well. It was only not available during the fourth generation (1978 - 1984) which coincidently was also when the turbo model was first introduced. During this time period, Dodge marketed the 5 door hatchback as the space-wise alternative.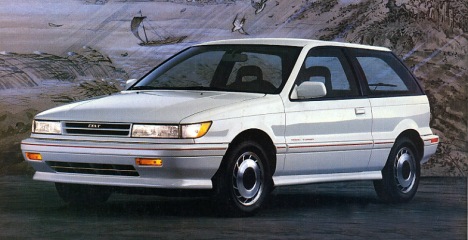 Dodge Colt Hatchback
The three and five door hatchback configurations were introduced during the Dodge Colt's fourth generational design. Only the 3 door hatchback was continued through the sixth generation until 1992. The Dodge Colt Hatchback is highly sought after by car and racing enthusiasts because it is one of the most common versions to feature the turbocharged engine. The 3 door hatchback was commonly used by Dodge to market the turbo model.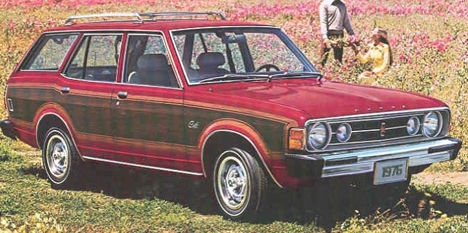 Dodge Colt Wagon
Lastly, the most popular used model, the Dodge Colt Wagon was available in the 1st, 2nd and part of the 3rd generation. Like most vintage wagons, many car collectors seek to restore these Dodge Colt models.